Managing so you don't have to...

Day-Of Coordinator
An event management service for the day of the event can help you manage all aspects of your event on the day of the event itself. This includes managing logistics such as setting up tables and chairs, coordinating with vendors, and ensuring that everything runs smoothly on the day of your event. My services are bespoke and can be customized based on the needs and budget of the bride.

Event Host
An emcee service is a professional who hosts events and keeps audiences engaged by introducing talent on stage, following an order of events, communicating with guests and speakers, and setting the tone of the entire event. They are responsible for bringing to life all the hard work of every single planning team member behind the scenes

Getting Things Done
A general "getting things done" service for events like weddings can help you with all aspects of your wedding planning, from finding vendors to managing logistics on the day of your event. They can help you with everything from creating a timeline to coordinating with vendors and ensuring that everything runs smoothly on the day of your event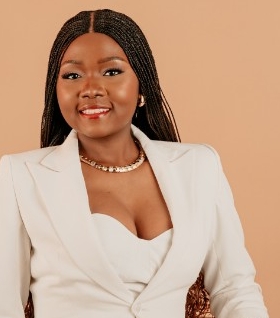 "Tobs", as all her friends call her, is an event management professional. She has an engineering degree and works as a project manager by day. She believes that the coordination required to perform her day job and her love for details and creativity makes her a great event Coordinator. Not discounting, how much joy doing this brings her and the fact that she's genuinely a people's person. Her clients, brides, celebrants, graduates, etc always come first for her.